The QWYC offers a wide variety of programs that cater to the interests and needs of our youth. Fun activities are also offered each evening.
'What's Cooking' is a healthy eating and nutrition program aimed at educating youth about the many facets of nutrition including portioning, reading nutrition labels, meal preparation and clean-up. This is an open program for youth and every youth is encouraged to participate. If a youth would like to eat some of what is prepared, they are asked to participate in either the preparation or clean-up of the meal in addition to washing their own dishes. What's Cooking takes place Tuesday to Friday from 4:30 to 6:00.
Spectrum is a program offered to youth who identify as or are allies of the 2SLGBTQ+ community, which runs once a week. This group is a safe, open group that encourages discussion about relevant issues faced by the 2SLGBTQ+ community and what youth are facing in their daily lives.
Mental Wellness programming provides opportunities for youth to learn about techniques and coping mechanisms to support their mental health. This program is also designed to provide educational information on mental health illnesses and end the stigma around mental health. This program is offered every evening.
Fempowerment is for anyone who identifies as a girl between the ages of 12-18. This 10-week program, participants meet once a week and explore topics such as healthy relationships (with friends/family/romantic partners/with self/community/etc.), self care, confidence, social media, and healthy habits vs diet culture. The goal of the program is that participants leave with higher self confidence and the skills to create and maintain healthy relationships in their lives.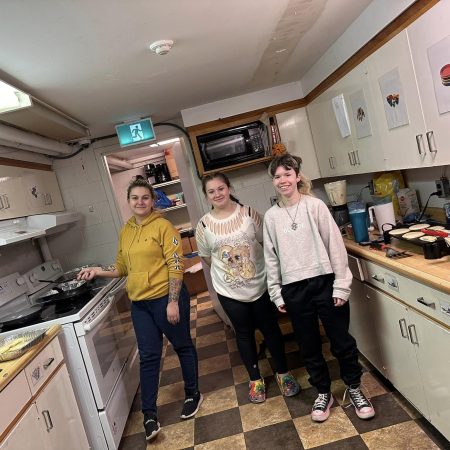 Bridge to Hope is designed to support youth who are at risk of becoming homeless or are homeless by providing preventative support. This program offers FREE laundry services, food, basic necessities, personal hygiene products, clothing, shoes and cleaning supplies. 
Other programs and activities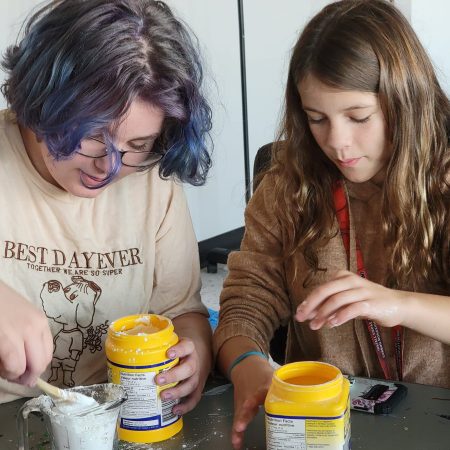 Percy currently is not allowed to come to the centre due to COVID-19. Percy disclosed how COVID-19 has impacted him negatively as it has forced him to be stuck at home, which impacts his mental health as he is not allowed to see his friends face-to-face. Percy is grateful the youth centre has transitioned to be offered virtually as this allows him to still have some contact with his friends.
The youth centre has changed my life by letting me be myself when I can't be at home because others might not agree but at the youth centre I'm accepted and feel valid which has made me a happier person.
The youth centre is the one place I can be myself and nobody will discriminate against me or call me names. It is a place where I feel comfortable and can share anything with them. It is an amazing place and I recommend you going there too!
The youth centre has impacted my life in many ways. It's been a place where I can go to hangout with friends, and enjoy the company of others. The youth centre is a place I can go when I want to get away from home or need a different environment to work on school work in. It's helped me grow in many ways and has helped me come out of my shell more.
I joined the Quinte West Youth Centre back in 2012, at first I was very shy and unsure about things. As time went on and with multiple staff there for support, it made me come out of my shell. I've had many great memories of the Youth Center, one of the best memories I have is working with Ron and Tabitha building the gardens that were once in the back of the building!
I really enjoy my time at QWYC. The people there have let me be myself for so long and I seriously appreciate things like that, and the staff there are very caring and understanding. This place gives me somewhere to be free to have my own identity and not get backlash for it. This place overall gives me somewhere to be happy.