Who do we help? What do we do? What's QWYC's story? Read below to find out!
Youth between the ages of 10 to 18 are welcome at QWYC. In order to become a member, a membership form must be submitted, as well as a $5 yearly membership fee.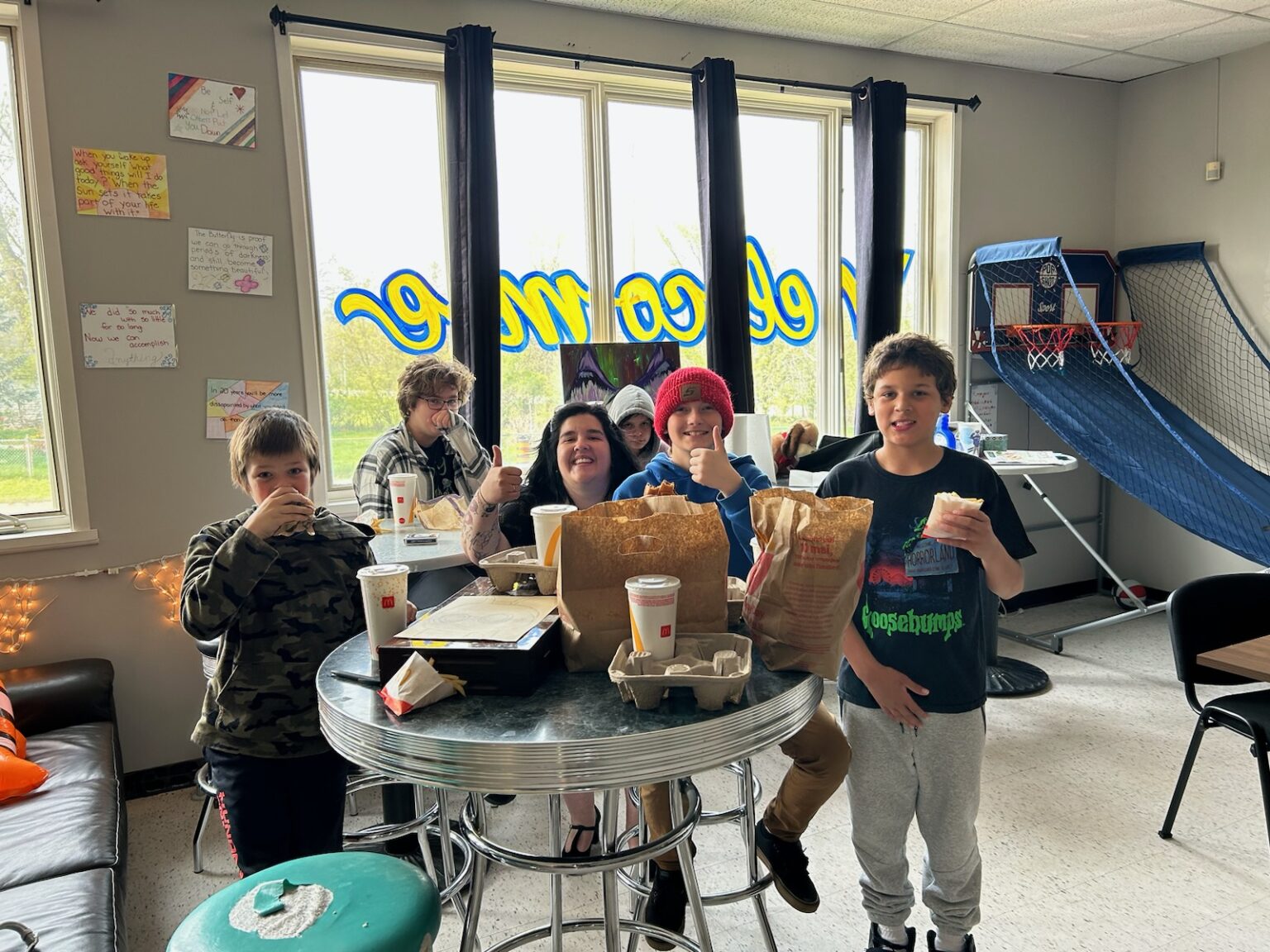 We provide resources, programming and leisure activities to each youth. Members can expect to come into a welcoming environment with choices on what activities they would like to participate in. Many programs and activities are prepared each night for youth, such as cooking, art, wellness, sports, photography, video games, etc.
Quinte West Youth Centre officially opened in the fall of 2011. Our initial purpose for coming together was to develop strategies to respond to a number of issues facing youth in Quinte West. We were aware that our cooperation, sharing of resources, expertise and coordination would lead to greater accessibility, visibility and success for all youth in the community. We recognized youth in our community needed a place to come for recreational and pro-social leisure activities, but also needed a place to be able to come for resources and support.
Quinte West Youth Centre was formed under the Committee for Innovative Thinking for Youth (CITY) and CITY began looking at the creation of the centre to provide youth a place of their own; here, programs and activities are youth driven for youth. Quinte West Youth Centre does have staff on at all times with a variety of backgrounds with the commonality of wanting to support youth in our community. Quinte West Youth Centre also has a Board of Directors with the goal to continue finding support to provide to our youth.
Percy currently is not allowed to come to the centre due to COVID-19. Percy disclosed how COVID-19 has impacted him negatively as it has forced him to be stuck at home, which impacts his mental health as he is not allowed to see his friends face-to-face. Percy is grateful the youth centre has transitioned to be offered virtually as this allows him to still have some contact with his friends.
The youth centre has changed my life by letting me be myself when I can't be at home because others might not agree but at the youth centre I'm accepted and feel valid which has made me a happier person.
The youth centre is the one place I can be myself and nobody will discriminate against me or call me names. It is a place where I feel comfortable and can share anything with them. It is an amazing place and I recommend you going there too!
The youth centre has impacted my life in many ways. It's been a place where I can go to hangout with friends, and enjoy the company of others. The youth centre is a place I can go when I want to get away from home or need a different environment to work on school work in. It's helped me grow in many ways and has helped me come out of my shell more.
I joined the Quinte West Youth Centre back in 2012, at first I was very shy and unsure about things. As time went on and with multiple staff there for support, it made me come out of my shell. I've had many great memories of the Youth Center, one of the best memories I have is working with Ron and Tabitha building the gardens that were once in the back of the building!
I really enjoy my time at QWYC. The people there have let me be myself for so long and I seriously appreciate things like that, and the staff there are very caring and understanding. This place gives me somewhere to be free to have my own identity and not get backlash for it. This place overall gives me somewhere to be happy.